Vadodara or Baroda also known as a cultural capital of Gujarat. If you are coming in Vadodara and looking for luggage storage in Vadodara. LUGSTO offers near you cloakroom service that lets you book luggage storage space in hotels and local stores. We Lugsto have a India's largest and first luggage storage network with hundreds of hotels and local businesses that are unable to offer you their free storage space to stow your luggage safe. Lugsto provide convenient, affordable and insured luggage storage anywhere and anytime for daily/weekly and monthly basis.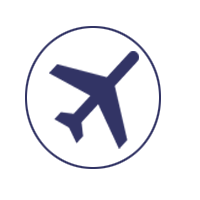 Cloakroom near Vadodara International Airport
If you are looking luggage storage near Vadodara Airport. Lugsto provide you luggage storage at Vadodara Airport nearby hotels. You can drop your luggage's safely after booking online. Our luggage storage space has no size restrictions, instant booking, easy to book online and easy to find.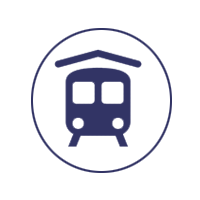 Cloakroom at Vadodara Junction railway station
Lugsto provide luggage storage at nearby Vadodara Junction railway station. With the help of wide network of hotels and local stores, you can book secured luggage storage at near Vadodara Junction railway station. Simply Fill "Check Availability, form find near you luggage storage and choose the one that near you.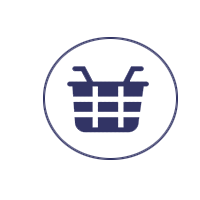 Cloakroom near Lakshmi Vilas Palace
Are looking luggage storage at near Lakshmi Vilas Palace, Vadodara. Lugsto provide cloakrooms to peoples who looking luggage storage near Lakshmi Vilas Palace, Vadodara. These cloakrooms are nearby hotels, shops and stores. Lugsto have many cloakrooms option on top locations just a short walk away from the Lakshmi Vilas Palace, Vadodara.
Booking your nearest luggage storage is easy with Lugsto. Use our "CHECK AVAILABILITY" form, fill your details and click "FIND LOCATIONS" to get a place that near you and book online. Get all details with your booking confirmation email along with all your booking related details, Left your luggage and get on and explore the city luggage free. If you need any information or help, don't hesitate to get in contact with our customer care number.
How to book cloakroom in Vadodara? Where you can left your luggage's in Vadodara as per your needs? Our Luggage storage network of local hotels and businesses in Vadodara enable us to give you instant luggage storage service anywhere and anytime in Vadodara, Gujarat, main transit location where you can get luggage storage are Vadodara Airport, Vadodara Junction railway station and Lakshmi Vilas Palace etc. Booking your luggage storage space in Vadodara, Gujarat with Lugsto is easy!